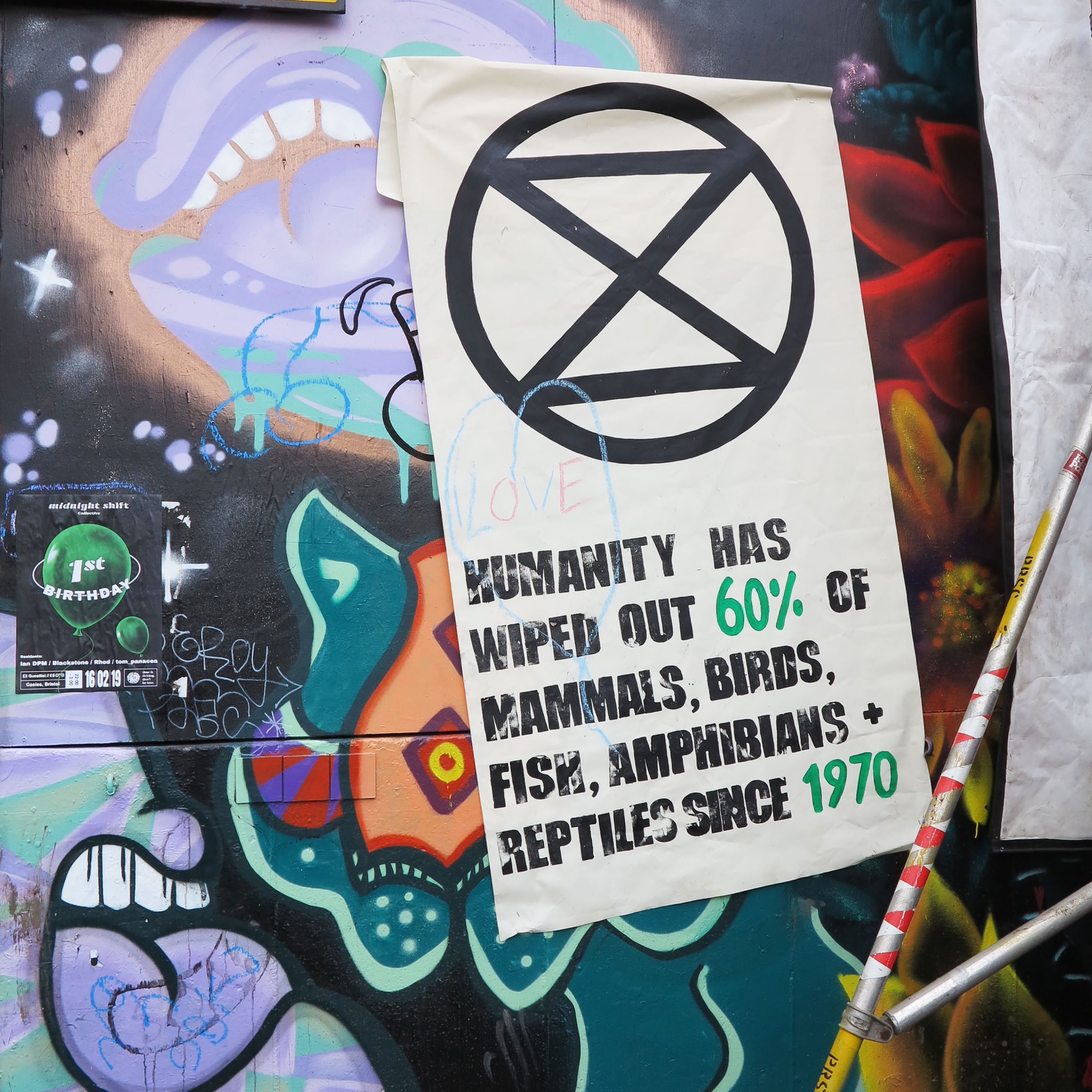 The University Of Bristol today announced that it had declared a "climate emergency" in response to a petition signed by over 500 students, becoming the first UK university to make such a declaration.
The news comes in the same week that several hundred environmental activists have been arrested as part of a major demonstration by the group Extinction Rebellion. Many of those who have been arrested are from the Bristol chapter of the group- including an 83-year-old grandfather and a University Of Bristol professor.
A statement shared on the University website this morning announced the declaration of a climate emergency which builds upon the commitments outlined in their 2017 sustainability report, which promised that the University would be carbon neutral by the year 2030.
The decision to declare a climate emergency came following a University Senate meeting on Monday. Professor Judith Squires, Deputy Vice-Chancellor of the University of Bristol, stated the aims and hopes of this action, saying "Calling a climate emergency highlights the urgency of the task we are engaged in and I hope others join us in increasing their action on this, the biggest challenge we face."
Students and citizens alike have since expressed their positive reception of the declaration, with many taking to Twitter declaring that they are "proud" to be Bristolian or have ties to the University as the city leads the way in commitment to addressing climate change.
I am so proud and emotional that my University is a world leader on climate action! Huge thanks to students, staff and senior team of @BristolUni for backing it and climate activists for setting the agenda! 👏👏👏@ProfColinDavis @SPAISBristol @rpancost @cabotinstitute https://t.co/3fKwemCnIZ

— Eric Herring (@eric_herring) 17 April 2019
However, some have questioned if the declaration goes far enough, or if it is merely a token gesture in the face of mounting pressure from environmental groups. Lucille Hamilton, a final year student at the university and keen environmental campaigner, emphasised the importance of keeping the declaration in perspective, saying "I think a declaration is a start, but a declaration isn't taking action".
"There's a lot there's a lot of things that UoB and the country and governments as a whole just aren't doing to battle climate change."
Others have suggested that the proposed changes from the University are not drastic enough, and a major change in culture is needed.
Zoe Trinder-Widdess asked: "How will this translate into action?" and criticised the number of flights that academics take each year.
.@BristolUni
has declared a #climateemergency.

How will this translate into action?

Changing light bulbs and recycling isn't going to cut it. How about limiting the amount of flights academics take?#stopflying #climatechange #ExtinctionRebellionhttps://t.co/YN7ehFGasJ

— Zoe Trinder-Widdess (@zoetw) 23 April 2019
However, UoB student Giles Atkinson, who led the group presenting the petition, emphasises the value of the climate emergency declaration as a tool to  "communicate the urgency of the situation and inspire further action."
"We hope that other universities follow suit."
Meanwhile, many University of Bristol students- as well as a professor- have joined the vast numbers taking part in non-violent direct action n London with the climate activist group Extinction Rebellion.
Protestors have already spent several days peacefully blocking access to major roads in the capital, causing widespread disruption to transport. Over 300 people have so far been arrested, with at least 50 of those forming part of the Bristol chapter of Extinction Rebellion. The Bristol group is one of those involved in holding the crucial and well-publicised area of Oxford Circus; this being the area that hosts the bright pink boat serving as a "speaker's podium" of sorts.
One of those arrested was Professor Colin Davies, Chair in Cognitive Psychology at University Of Bristol. In a picture shared to Twitter, he looks calm and dedicated as he is lifted by two uniformed police officers.
Day 3 of the #InternationalRebellion. The arresting officer and I were both appreciating the cheers and 'We love you's. pic.twitter.com/lERM2MS7z3

— Colin Davis (@ProfColinDavis) 18 April 2019
He later urged others to join the movement, remarking of himself and other members of the group:
"We are not heroes, legends or otherwise amazing individuals.

Or perhaps we are, but so are YOU."
This is not Professor Davies' first encounter with law enforcement in relation to climate activism.
In December 2018, he was one of eight people arrested for spraying the Extinction Rebellion logo onto the side of the Environment Agency building in Bristol.
Nor is he the only Bristolian who has gained significant attention for their participation in the recent London protests.
Phil Kingston, aged 83, was arrested in London earlier this week after he and two other activists stood atop a train and disrupted the service. It is the twelfth time he has been arrested in relation to environmental activism.
Although Extinction Rebellion have not commented on UoB's declaration of a climate emergency, one of the group's key demands is a call for the declaration of an international climate emergency.  Similarly, the University of Bristol has not commented on the actions of Professor Davis, or if any of the students arrested at the demonstrations would face academic sanctions.
Lucille Hamilton is hopeful that this week's demonstrations will trigger a rapid and drastic change in the environmental impact of the University, but adds that "they need to start showing us students that they are taking active steps"  to reduce emissions.
UoB's Dr Laura Dickinson, an academic and signatory to the petition, agrees: "We must take radical action now."